Sustainability
Our green story
Prioritizing the environmental issue is not something that is forced, it comes natural for us. We live as we learn from a sustainability perspective, which we have done for more than eight decades. Securing and controlling the climate footprint our business and products make is simply part of our DNA.
We believe that we as a company must set a strong example and we believe that our financial success is directly linked to responsibility for sustainability development. That is why we constantly challenge and drive our industry forward – holding the most patents of any organization within our business. For us, it is important to certify and prove our work with a reduced climate footprint with independent third parties – taking no shortcuts and allowing us the confidence that we are making the right decisions for our customers, and our world.
All key components are manufactured at the factory in Bredaryd, Sweden. It gives us an exclusive opportunity to set credible and transparent sustainability goals that become an integral part of all our processes. It also means that we have control over the entire process and can have high quality products, with certification according to ISO 9001:2015 and ISO 14001:2015.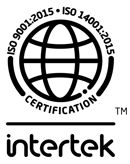 Reduced environment impact
Our goal is to reduce our environment impact and we strive to achieve continuous improvements in this area. We are certified to ISO 14001:2015, which means that we comply with laws and regulations, and systematically work to shrink our environment footprint. This means for example, that as early as the design and development stage, we look to reduce the amount of chemicals that are used, lower our energy consumption, improve efficiency and reduce the amount of waste etc. Our production is regulated by both EU provisions and Swedish law, which is among the strictest in the world. Today, we are proud to say that our products are manufactured with an unrivalled low carbon footprint, which makes us entirely unique in our industry.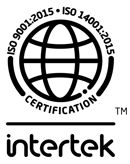 Sustainable products
We always aim to have the very best production processes and, to this end, we are certified to IS0 9001:2015. Systematically working to improve the quality of our products and our business to meet the demands of our customers, goes without saying for us, as a matter of course. We aim to continuously develop by managing production in every respect, via practical deviation management and implementing ongoing improvements. All our employees are quality conscious and understand our continuous improvement philosophy when it comes to quality.

Sustainable procurement
Just as we monitor and manage our own production, we similarly impose exacting demands on our suppliers. We always strive to build sustainable and long-term relationships and to further reduce our environment impact, we prefer to choose suppliers that are geographically local to us. Added to which, it is important for us that the products that are supplied to us meet the requirements and provisions we specify in our Purchase Policy. This includes the requirement that child labour is not used in any part of the supply chain and that so-called "conflict metals" must not be found in any of the products supplied to us.

Employees and health
Employee health and well-being is of great importance for a successful and sustainable company. We therefore strive to ensure a good work environment based on cooperation, responsibility and openness. We have zero tolerance for harassment and discrimination based on ethnicity, origin, gender, sexual orientation, political beliefs, membership of a union, civil status or disability. We invest in skills training to develop and retain our employees and look to ensure our employees should always feel safe and secure, involved and respected.