Raptor DUO
ONE-step solution. Fully integrated granulator into the Raptor chassis. Based on the bespoken Rapid 400 series. Bolted modular design enables easy change of wear parts. Available for Raptor 1350.
Open-Hearted design.
Lower energy consumption with double scissors cutting action.
Pre-adjustable knives for optimal knife sharpness.
High quality regrind.
Reversible screen – for longer life.
Constant Cutting Circle (CCC).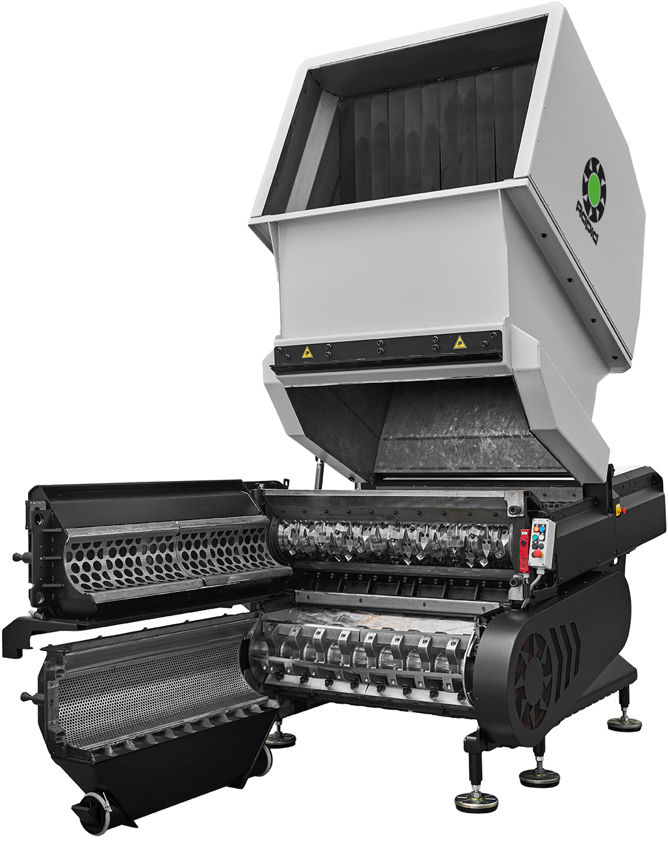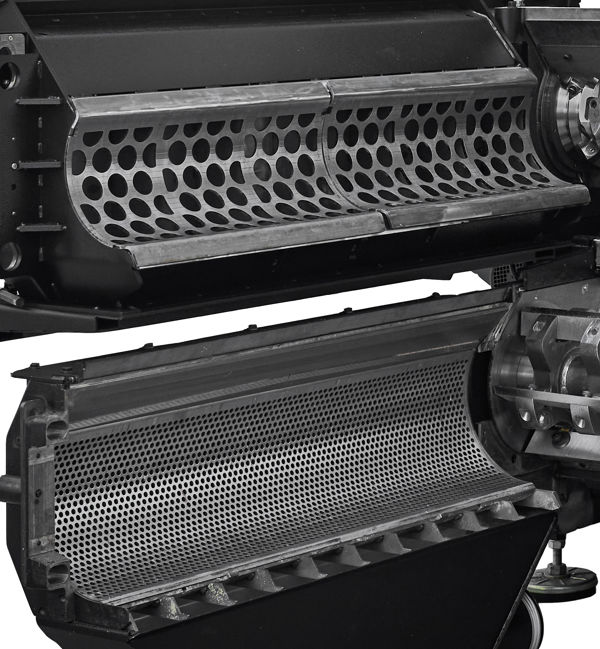 Reversible Screen 
Most granulation or cutting occurs near the screen. Hence it is extremely important to have the screen in good condition. A worn screen has rounded hole edges and needs to be replaced with a new screen. Screens from Rapid are reversible (excluding special screens) which gives them double the life.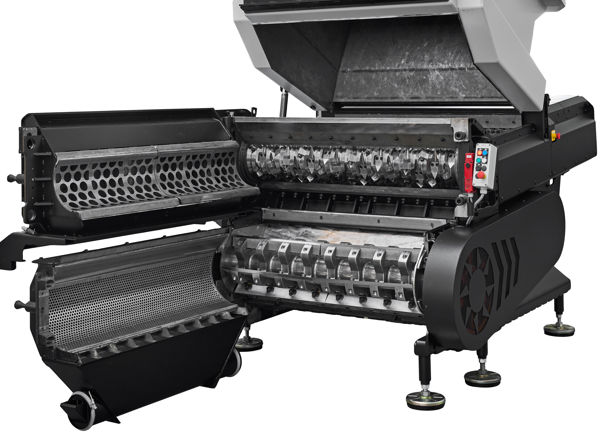 Open-Hearted design
Rapid's Open-Hearted design provides quick, easy and complete access to the granulator's heart – the cutting area of the granulator. This facilitates quick and easy cleaning when changing colors or materials. Maximum visibility of the cutting area removes doubts if it is clean or not with no hidden corners where materials can be missed. Replacement of knives are also easy due to the easy access.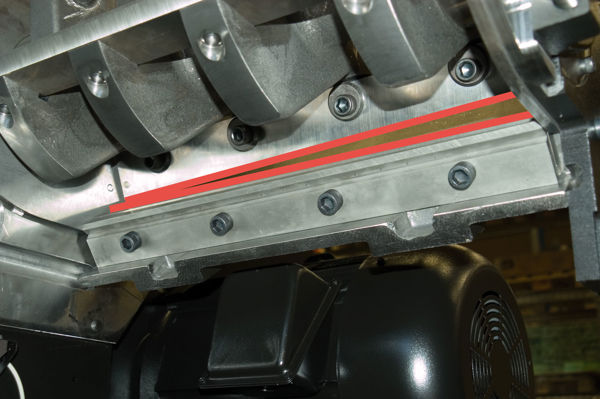 Lower energy consumption with "double-scissor knives"
With a genuine double-scissor knife configuration, where both the fixed and rotating knives are angled, the force needed to cut the plastic is significantly reduced. This in combination with a large torque means that a smaller motor can be used thereby saving energy costs.  
Model
DUO 800
DUO 1350
Rotor
 
 
Rotor diameter, (mm)
350
Rotor, type
5-blade open
Rotating knives 
15 (5x3)
20 (3x2)
Cutterhouse
 
 
Tangential, dim (mm)
620x360
1220x360
Fixed knives
3 (3x2)
Transmission
 
 
Motor, standard (kW)
15
22
Optional motor alternatives, (kW)
11, 15, 22
15, 22, 30
Screen
 
 
Screen hole diam., (mm)
8 (option: 6, 10, 12)
Model
DUO 800
DUO 1350
Rotor
 
 
Rotor diameter, (inch)
13 3/4"
Rotor, type
5-blade open
Rotating knives 
15 (5x3)
20 (3x2)
Cutterhouse
 
 
Tangential, dim (inch)
24.4"x14.2"
48"x14.2"
Fixed knives
3 (3x2)
Transmission
 
 
Motor, standard (HP)
20
30
Optional motor alternatives, (HP)
15, 20, 30
20, 30, 40
Screen
 
 
Screen hole diam., (inch)
0.3 (option: 0.2, 0.4, 1.5)
Dimensional drawing/layout