Rapid Connect
Get control of your production. Design your own dashboard and monitor your equipment. Prevent production stop with IRL status notifications.
Get notifications about:
Power consumption
Downtime
Overload
Emergency stop
Critical machine temperature
Benefits:
Schedule preventive maintenance
Calculate cost of granulation process
Utilization control
Save energy
Easier to order spareparts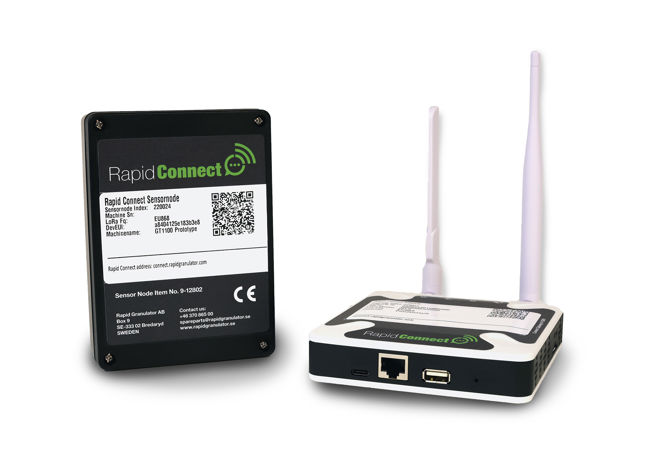 Easy setup
Install Rapid sensor node unit on single or multiple granulators or other equipment you like to connect. The Rapid Connect system will then communicate wireless through the gateway to the could service portal.
This allows you to access your connected units wherever you are, with an encrypted connection outside your network infrastructure. In line with Industry 4.0.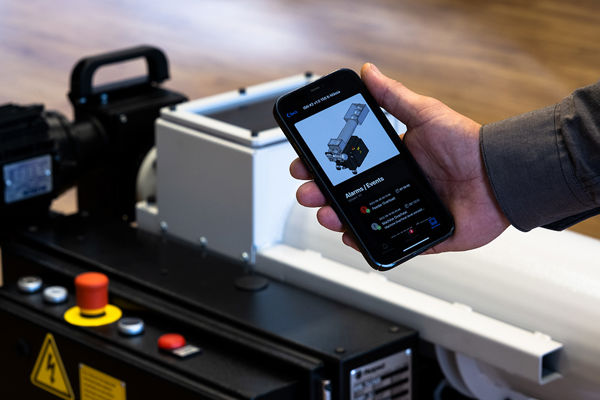 Set alarm and notifications
Get alarms and notifications as visual or push alarms (text message, e-mail, app notifications) in real-time.
Set alarm at a critical temperature, vibrations, emergency stop or maintenance intervals, etc.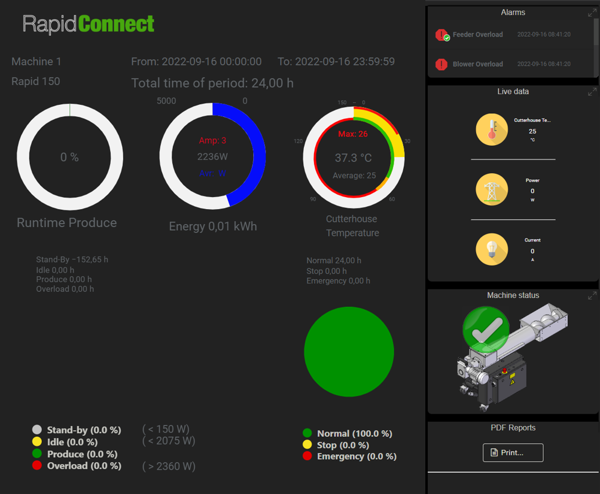 Energy control 
Measure your energy consumption in real-time, on single or multiple granulators and other connected equipment.
Rapid Connect makes it easier to draw smart conclusions about reducing energy consumption. Interactive dashboard visualizing for up-time, idle time, and interruptions.