Metal detection
With metal detection before the granulator, extensive and costly damage to the granulator is avoided.
With higher sensitivity these metal detectors can detect all types of metals as well other electrically conductive materials. The most common installation is to have the detector installed on a conveyor belt.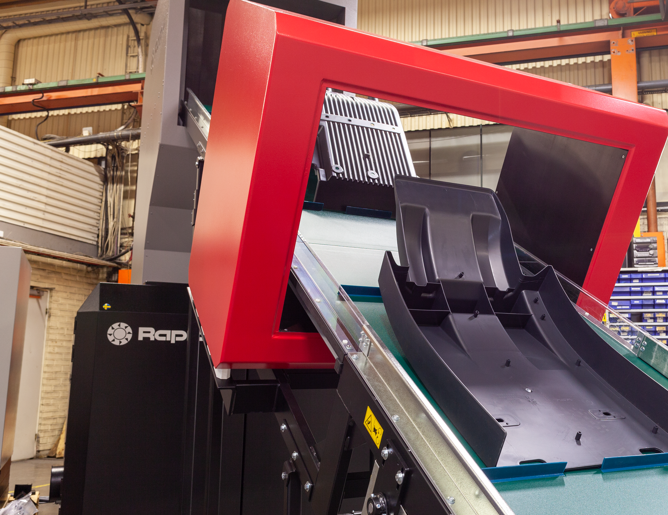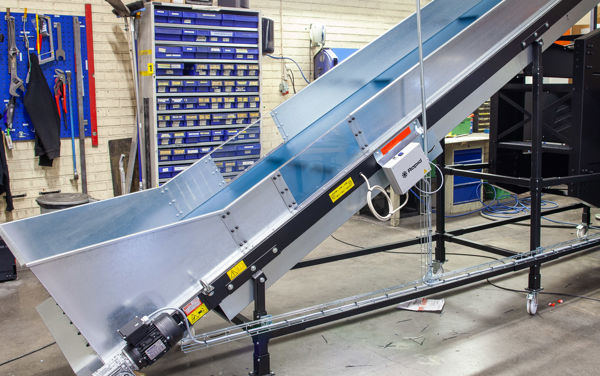 Plate Metal Detector
Installed in the conveyor belt this system detects any metals on the conveyor belt. It is lower in cost compared to a tunnel style metal detector and is easy to retrofit on existing conveyor belts.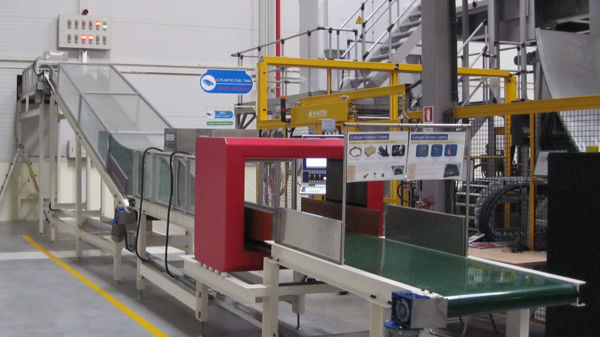 Tunnel Metal Detector
It is installed around the conveyor belt and detects metal on the belt as well as embedded parts in the waste products. The sensitivity of detection is also high with its ability to detect extremely fine metal pieces.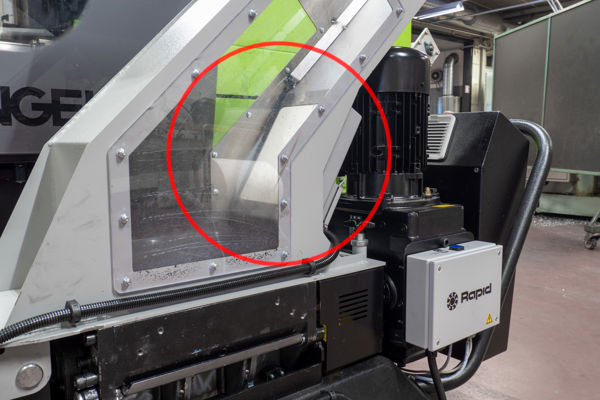 Options for our slow-speed granulators
With slow-speed granulators the metal detector is mounted on the inlet hopper. The main advantage of this solution is that the rotor is stopped when the metal is detected. This prevents the metal from reaching the granulator cutting area thereby eliminating costly damage to knives and rotor segments.