Tailored Solutions for all needs in plastic recycling
Quality regrind is the key to stable production and better profitability. Let us help you today!
BOLON, a large Swedish manufacturer of flooring products, uses a 600-series & Raptor Shredder solution for converting process waste to valuable raw material.  
Rapid Raptor Shredders
Rapid's Raptor shredders are designed for all types of plastics. They can also handle any plastic waste - lumps, 1200-litre IBC Containers, film, rolls, and more.
Patented cutting technology helps convert waste to quality regrind with low energy consumption.
Raptor Shredders can be easily adapted to suit your specific need.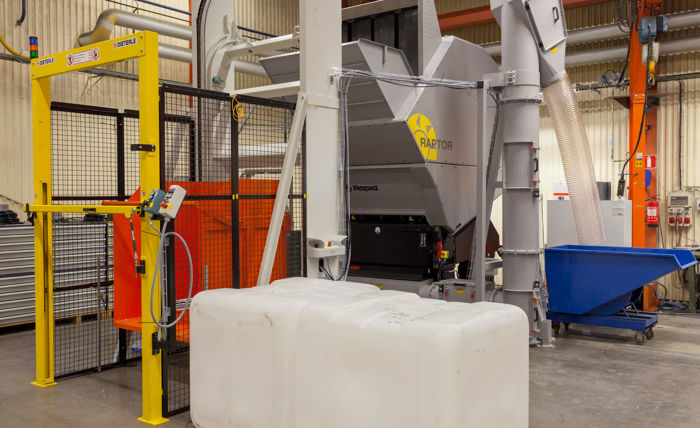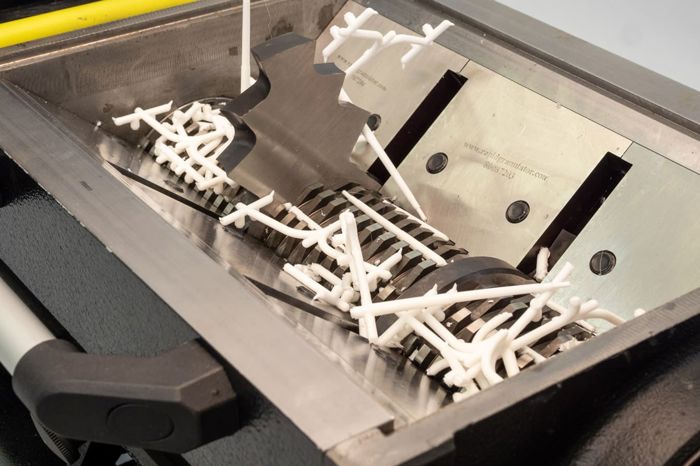 Rapid OneCUT PRO
Optimized for the Injection Molding Industry, Rapid OneCUT Pro is a very efficient energy-saving slow-speed granulator that produces regrind of the highest quality.
With a capacity of up to 50kg/h, the OneCUT Pro features many unique Rapid innovations. FlexiSPEED technology optimizes rotor speed to suit your process. Open-Hearted design simplifies cleaning and maintenance. And much more.